Hair Transplant Surgery Financing
Financing your hair restoration procedure can make it more affordable by breaking it down into easy monthly payments. However, before you can apply with either of the patient financing companies below, you must first have a consultation with Dr. Friedman to determine the best course for your hair loss treatment. The type of procedure, how many hair grafts will be needed, where they must go and whether augmentation with FDA approved non-surgical treatments will be necessary are questions that must be addressed. During your consultation, Dr. Friedman carefully considers your cosmetic goals, hair loss history, and possible future hair loss. Together, you and he will come up with a plan of action that best fits your needs.
All of these factors and the choice you make will determine the cost of your procedure. When you are ready to move forward, the Scottsdale Institute recommends that you work with either CareCredit, Prosper Healthcare Lending, or Healthcare Financial Services, to finance your procedure.

CareCredit: CareCredit is different from a regular credit card. It helps you pay for out-of-pocket expenses not covered by medical insurance by extending special financing options that you can't get when using your Visa or MasterCard.
Pay for health, and wellness care at over 200,000 enrolled providers across the nation. Once you've applied, you can use it again and again at any location that accepts CareCredit.
With shorter term financing options of 6, 12, 18 or 24 months no interest is charged on purchases of $200 or more when you make the minimum monthly payments and pay the full amount due by the end of the promotional period. If you do not, interest is charged from the original purchase date.
CareCredit also extends longer term healthcare financing for 24, 36, 48 or 60-month periods with Reduced APR and Fixed Monthly Payments Required Until Paid in Full. Purchases of $2,500 or more qualify for the 60-month offer with a 16.9% APR (24, 36 and 48 financing terms are for purchases of $1,000 or more with a 14.9% APR).** Learn More…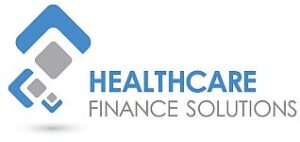 Healthcare Financial Services: Loan applications with Healthcare Financial Solutions must be done through our office with the guidance of one our associates. HFS offers approvals within minutes with low cost plans that are flexible to meet your personal budget. When you are ready to move forward with your procedure, just talk to one of our associates about guiding you through the application process.
Healthcare Financial Services caters to people with Good to Excellent credit scores.
United Medical Credit: Thousands of patients have trusted United Medical Credit to secure affordable payment plans for their procedures. United Medical Credit can do the same for you.
United Medical caters to individuals with Poor to Fair credit scores.
Some of the benefits of choosing United Medical Credit to finance your care:
Extensive Network of Prime and Subprime Lenders

Multiple Plans to Choose From

Decisions Within Seconds

No Prepayment Penalties with Flexible Terms

Fast and Easy Application Process with No Commitment

100% Confidential

Plans available for Credit Challenged Applicants
.

.
.