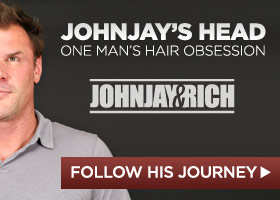 Scottsdale Institute for Cosmetic Dermatology
Dr. Shelly Friedman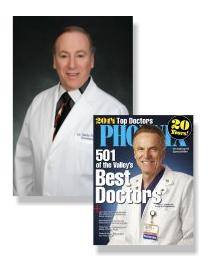 Dr. Shelly Friedman, D.O., FAOCD, is a dermatologist, and hair restoration doctor like few others. His 26 years of experience, 15,000+ hair transplants procedures performed, and double board certification in Dermatology and Hair Restoration Surgery translate into qualifications, experience, and knowledge that are not found anywhere else in Arizona, and is rarely matched throughout the United Sates.
As the Founding President of the American Board of Hair Restoration Surgery, his honors and awards over the last three decades provides his patients with the confidence they need to to know they've made the right choice. Dr. Friedman has been featured in countless media outlets including ABC, NBC, and FOX for his expertise in hair restoration and was listed in Phoenix Magazine's 2014 Top Docs Edition where Doctors are selected for special recognition by other doctors.
Natural Looking, Undetectable Hair Transplants
Whether you are a man or woman thinking about hair transplant surgery as the way to restore your hair permanently, your main concern is that you want your results to look natural, and undetectable to others. Like all of our patients, you want a hair transplant, - but you don't want it to look like you had a hair transplant!
During your free consultation and evaluation, Dr. Friedman will ask questions and learn about your personal hair restoration goals. He will also examine each patient to take into consideration many different variables to achieve the best results including: hair color, density, age, degree of hair loss, how the hair used to look, and how the hair loss might continue to proceed as the patient grows older. Together with his patients, Dr. Friedman will develop a customized hair transplant surgery plan that is unique to them and promises to deliver the most natural looking, undetectable results possible for an affordable price. View our Hair Transplant Patient Education Demonstration Videos to see how a hair transplant procedure is performed.
Patient Testimonials & Gallery Photos
When researching hair transplant clinics to perform your procedure, smart people want to "see the proof" and read what others have to say. We understand this and that's why we've compiled a large photo gallery of before and after pictures and published unsolicited patient reviews. We're proud of our work and believe our results should speak for themselves. Here is just a small sampling of some of the photos in our gallery.
"Thank you Dr. Friedman for giving me the opportunity to enjoy my life again. Your expert methods, and your caring staff offered the best in medical hair transplant, with literally no pain, at all! Because of your excellent work, people can't even guess my age now..."- Bob H.
"I feel great and my hair looks better than it did since I was 25 years old. I don't want to say that Dr. Friedman is a miracle worker. But I would say that my life has changed quite a bit!" - Jeff C.
"Dr. Friedman's skill and attention to detail resulted in a natural appearance and undetectable procedure. The outcome has become everything expected." - Charles
"In August of 2007, both you (Dr. Friedman) and my dermatologist told me about scientific studies that had demonstrated the effectiveness of laser treatments for hair loss. Reluctantly and with great skepticism I began laser treatments at Scottsdale Institute for Cosmetic Dermatology in October 2007. It is now six months since I have had laser hair treatments and my hair is healthier than its been in several years and I experienced excellent results within the first three months. My hair is fuller and shinier and the areas on my scalp that decidedly looked thin are filled in. Photographs also reveal this to be true! I am thankful to you and your staff for your encouragement and professionalism and would be happy to talk to any prospective patient who is considering laser hair therapy." - Ellen
View More Photos in our Gallery, or read more of our Patient Reviews.
Follicular Unit Extraction with ARTAS® Robotic Assisted Technology
Follicular Unit Extraction (FUE) is a type of hair transplant procedure in which follicular unit hair grafts are removed, one-at-time, from the donor site to be transplanted in the areas you desire new hair coverage. Unlike traditional hair transplantation, (that relies on donor strip harvesting which is performed with a blade and leaves a fine scar where the incision is made), follicular unit extraction leaves behind no linear scar and no one will ever know you've had hair restoration surgery.

In the past, FUE procedures were performed by hand and were time consuming and inefficient. Fortunately, medical science advances all the time and new research and development have led to the THIRD GENERATION of robotic assisted FUE hair transplantation. Dr. Friedman has incorporated this latest technology into his practice with ARTAS® System from Restoration Robotics™. ARTAS technology is far superior to other FUE methods and Dr. Friedman was the first hair transplant doctor in Arizona to offer patients the benefits of this technology. Learn more about how the ARTAS procedure works
Eyebrow, Facial & Body Hair Transplants

Through the use of such procedures as follicular unit hair transplants and follicular unit extraction, Dr. Friedman is able to restore hair to the eyebrows, facial area for beards and mustaches, and body.
Performed on an out-patient basis, hair transplant surgery offers a permanent solution to a lack of hair on the eyebrows, face and body that may have been to lost through genetics, trauma, or aggressive plucking.
Learn more about: Eyebrow, Face, and Body hair transplantation with Dr. Friedman.
Laser Hair Therapy & Restoration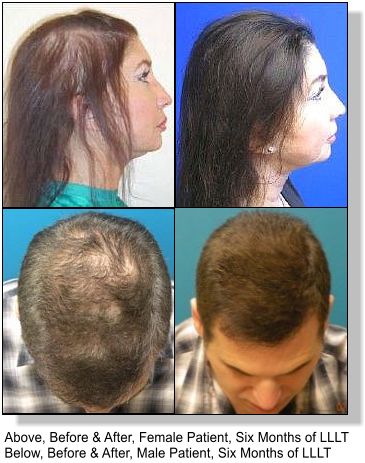 A relatively new advancement in the treatment of hair loss is a technology called Low Level Laser Therapy (LLLT) which is used to promote new hair growth, reduce "shock loss" following hair transplant surgery, and heal the scabs of newly implanted hair grafts much faster than natural healing times. These low level lasers are a non-surgical treatment option available for both men and women and are called "soft" or "cold" lasers since they do not emit heat, sound, or vibration.
Laser hair therapy & restoration can be done both in our office or safely at home with a special "Capillus laser cap" that is available to our patients.
LLLT has proven to be an excellent non-surgical hair restoration option for many of our male and female patients. Some of our patients have been able to use this therapy by itself and bypass hair transplant surgery altogether. We have found that women in general make better candidates for this type of procedure due to their unique "diffuse" pattern of hair loss.
The following benefits have been reported from Low Level Laser Therapy:
Increases blood supply to the scalp.
Stimulates and accelerates hair growth.
Stops the progression of hair loss.
Increases hair strength and elasticity.
Fuller, shinier, softer, thicker hair.
Stops the progression of hair loss in 85% of patients
Repairs and improves hair shaft quality
Learn more about low level light therapy and see Before & After Photos of Laser Hair Therapy patients. You can also contact our office today to see if you are a candidate for this type of non-surgical hair restoration.
Hair Transplant Cost, Financing & Travel Allowance
Although his 26 years of experience, 15,000 patients, and his skill, artistry and experience might seem like it would command a high price, Dr. Friedman officers his services within an affordable price range to most people. When you compare our prices to the average cost with other hair transplant clinics, Scottsdale Institute patients can benefit from a more affordable procedure, with better results. Scottsdale Institute staff members can also help you finance your procedure with affordable monthly payment plans thanks to special arrangements our clinic has made with finance companies that cater exclusively to hair transplant and other plastic surgery patients. Contact our office to learn more about how you can both save money on your hair transplant procedure and finance it with affordable monthly payment plans.
Due to our special hair transplant pricing and Dr. Friedman's experience, skill and reputation, patient's from Arizona, California, New Mexico and the entire Southwest choose Dr. Shelly Friedman. To help cover the cost of your travel, and to make your trip easier and more enjoyable, the Scottsdale Institute offers:
Up to $500 Travel Reimbursement
Airport Transportation Assistance
Special Hotel Rates & Reservation Assistance
Free Transportation between Hotel and Clinic
Contact Us To Learn More about our Affordable Prices & Travel Allowance.
Check out our new radio promotion featuring Johnjay and Rich. Will Johnjay get a hair transplant? See Johnjay's Head!
Before & After Gallery
"Dr. Friedman's skill and attention to detail resulted in a natural appearance and undetectable procedure. The outcome has become everything expected."
— Charles